The German Research Foundation (DFG) has appointed the sociologist Dr. Maximiliane Wilkesmann from the TU Dortmund University to the prestigious Heisenberg Programme in 2019. In doing so, the DFG has recognized the "high scientific quality and originality of her research projects at an international level" as well as her suitability for further qualification as a university lecturer. For up to five years, the DFG will support the researcher in continuing her outstanding projects and further enhancing her reputation.
About Maximiliane Wilkesmann
Maximiliane Wilkesmann graduated at the Ruhr-University Bochum and received her PhD in 2009. She was then appointed as assistant professor in Sociology at the TU Dortmund University, where she also substituted for the Chair of »Economic and Industrial Sociology« for several years. In 2018 she was appointed Associate Professor at the Faculty of Education, Psychology and Sociology at the TU Dortmund University, where she substituted the Chair of »Social Structure and Sociology of Ageing Societies« in the summer semester 2019 and the winter semester 2019/2020. In summer semester 2020 she was appointed as Heisenberg Professor for »Sociology of Work and Organization« at the newly founded Faculty of Social Sciences in Dortmund.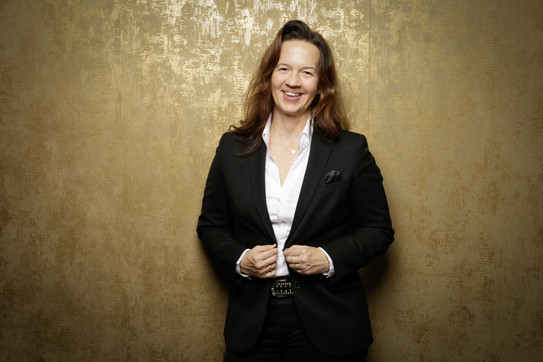 Up to now, her empirical research has been funded with more than half a million Euros by the DFG and the Mercator Foundation, among others. Maximiliane Wilkesmann investigates the fields of work, knowledge and organizations and how they interact. She has investigated, for example, how experts deal with ignorance in professional organizations. She and her team have been able to show that, for example, chief physicians are much more positive about how they deal with mistakes and ignorance than they are in reality. The results of the studies also show how difficult it is for experienced doctors to unlearn false knowledge. For a positive way in dealing with ignorance, resources in the form of time and access to further training and specialized literature as well as a positively practiced leadership and learning culture are particularly important. In practice, however, negative organizational conditions such as work density and stress often result in little or no time for individual and collective learning processes. In the future, Maximiliane Wilkesmann will explore cooperation and competition relationships by the use of artificial intelligence in the context of knowledge-intensive work.