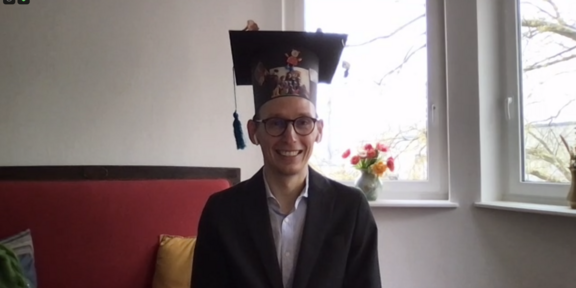 Herzlichen Glückwunsch, Jonathan!
We congratulate Jonathan Falkenberg, who successfully defended his doctorate on April 30, 2021 and graduated "magna cum laude".
In his doctoral thesis, Jonathan Falkenberg investigated whether digital assistance systems are used to realize digital Taylorism in the field of order picking and to what extent control over employees and the work process is extended and intensified. His dissertation is entitled:
»Taylor's Agents. A Sociological Analysis of Mobile Assistance Systems in Logistics«.
The dissertation was reviewed by Prof. Dr. Hartmut Hirsch-Kreinsen, Prof. Dr. Maximiliane Wilkesmann and Prof. Dr. Jürgen Howaldt.