New book »Not only a question of good taste«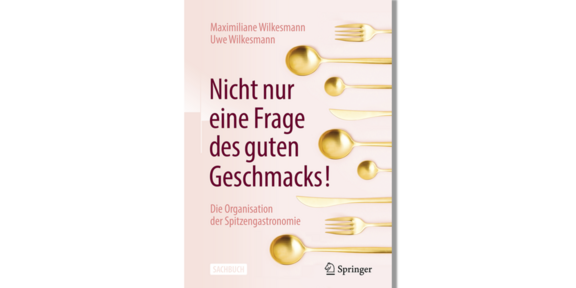 In the book Not only a question of good taste, that has recently published [only in German at the moment] by Springer publishing house, the organization of fine dining restaurants is explained in an entertaining but equally scientifically sound way. On the basis of interviews with 1-, 2- and 3-star chefs, service personnel, restaurant critics and many other sources, the following questions, among others, are answered
Why is the judgement of certain restaurant guides accepted by guests and professionals, although food is known to be a matter of taste?
What motivates chefs to award stars, even though it is not economically worthwhile?
How do they manage to balance creativity and routine?
How has the management style in the kitchen changed?
What tricks and means are used to ensure a perfect evening by the service?
The book includes a foreword by 3-star chef Jan Hartwig and a chapter on top gastronomy in the Corona crisis.